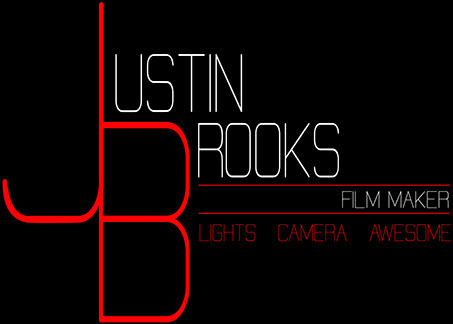 a short film about drummer, pianist, teacher and musician, Rick Smith.  All music performed by Rick Smith
shot and cut by Justin Brooks
Some footage i shot in Dubai while covering two stories for Vocativ.com. Vocativ stories also available for viewing below.
shot and cut by Justin Brooks
A spring evening in NYC, caught on the Sony A7S. A camera test film by Justin Brooks
Filmed in the notorious NYC BDSM dungeon Pandora's Box, Wall Street Whips takes an intimate look at the work and life of a real dominatrix, and the life of those who serve her.
Directed and shot by Justin Brooks
Follow the the work of some of the most daring men and women in the business, as they scale some of the tallest buildings for their craft. These are the wall dogs, bringing back the tradition of hand painted adverts across the United States. Received a "
Vimeo staff pick.
"

A Better Day : short film
A man sits broken and haunted by memories of his past, terrified by the truth he must face, in the room at the end of the hall.
Director and DP: Justin Brooks
Starring: Ara Woland and Lindsay Perry
Having generated over
3.9 million views on youtube
, this mini Doc generated a wave of discussion and follow up media on the important social issue of street harassment.
shot and co-produced by Justin Brooks
In 2012 the people of Josephine County, Oregon lost over half their police force and cut loose a number of prisoners due to massive budget cuts. It's been called 'the wild west' for a reason- crime is skyrocketing but the locals aren't flinching. Instead of raising taxes, they're literally sticking to their guns and some are taking law enforcement into their own hands.
Produced and Edited by Dave Gutt
Something Wicked This Way Comes
Where some see trash, Wren Britton of PUREVILE Designs sees art. Inspired by Victorian mourning jewelry, PUREVILE puts on a NYC fashion week show full of bone, beauty, taxidermy and teeth.
Shot and directed by Justin Brooks
Star Wars: A Dark Meeting
A fan film used to Demo new tools within Adobe CC, Cinema 4D and Element 3D. Breaking in new tools is always fun, it's even more fun with a light saber in your hands.
shot, cut, vfx and directed by Justin Brooks
A three episode series following Will Ellis (abandonedNYC.com) through some of the most notorious asylums in NY. Long since abandoned, these relics of the past now provide "urban explorers" with stories only told on the deepest throngs of the Internet.
Shot and directed by Justin Brooks
The Dubai police force are the proud owners of a 'super fleet,' a mass of high end sports cars from all over the world. Their latest addition to the fleet is the $1.6 million dollar Bugatti Veyron, cable of doing 267mph and from 0-60 mph in 2.5 seconds. However, these vehicles are not used to chase criminals, but instead as a PR mechanism.
The video has generated over 2.5 million views on youtube.
A Horror short Shot in 2011 with Triple Burn Media, Jessa Kill drew a great deal of attention from various horror sites such as dreadcentral.com and arrowinthehead.com and generated a quick audience.
Written and directed by Justin Brooks
shot by Justin Brooks & Anthony Jarvis
Lower Manhattan's "The Raven Club" lists sculptor Skye Ferrante's art as made to order, right off the bottle service menu. Whether he is at the club, flanked by his rainbow-haired body guards, or he is in the quiet comfort of his studio, Ferrante sculpts his models nude, using one continuous piece of wire. "I am in my nude period," he says. "It will last a while."
Edited by Dusan Sekulovic